Harmonizing your seafood operations with international regulations, transforming compliance into a symphony of success.
Seafood Quality Control Perfected: Beyond Inspection, It's Insight
Unleashing Uncompromising Quality in the Dynamic Seafood Industry
Welcome to Branding Manufacturing Services – your beacon of excellence in the realm of seafood quality control. As a pioneering Third Party Inspection Company, we're not just about maintaining quality; we're here to redefine it. With a seasoned team boasting over a decade of hands-on experience, we stand as your partners, committed to ensuring the highest standards of seafood quality through meticulous audit services.
Our audits aren't just behind-the-scenes; they're your backstage passes to process perfection in the seafood industry.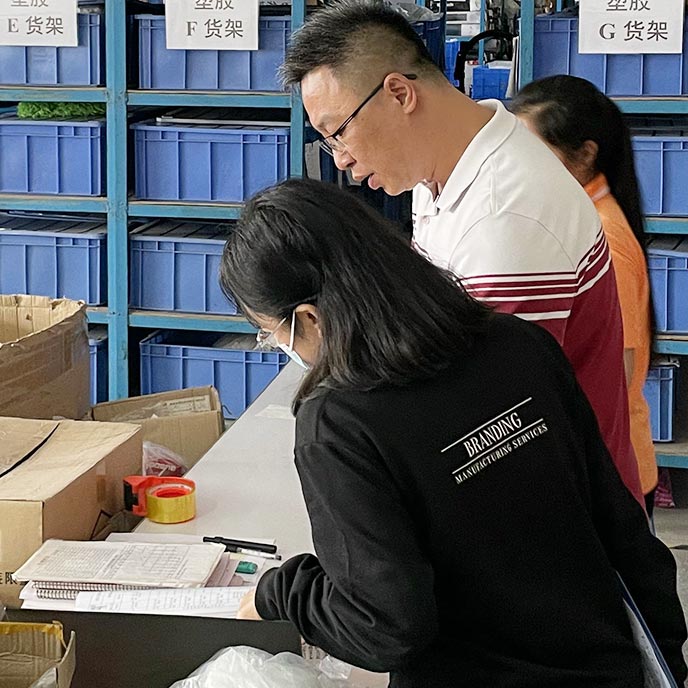 Understanding the Essence of Seafood Quality Control
In the fast-paced world of seafood production, maintaining uncompromised quality is the cornerstone of success. Industry pioneers understand that quality control isn't just a measure; it's a commitment to excellence. From the pristine depths of the sea to the tables of discerning diners, every step in the seafood journey must uphold the highest standards.
Championing Quality in Every Catch
Embark on a transformative journey toward unmatched seafood quality control with Branding Manufacturing Services. Our pledge? Delivering a catch that transcends the ordinary. Envision a team of seasoned professionals, each possessing an unwavering passion for quality control. We're not just inspectors; we're guardians of your seafood's integrity, dedicated to safeguarding businesses' reputations by conducting rigorous inspections that leave no stone unturned.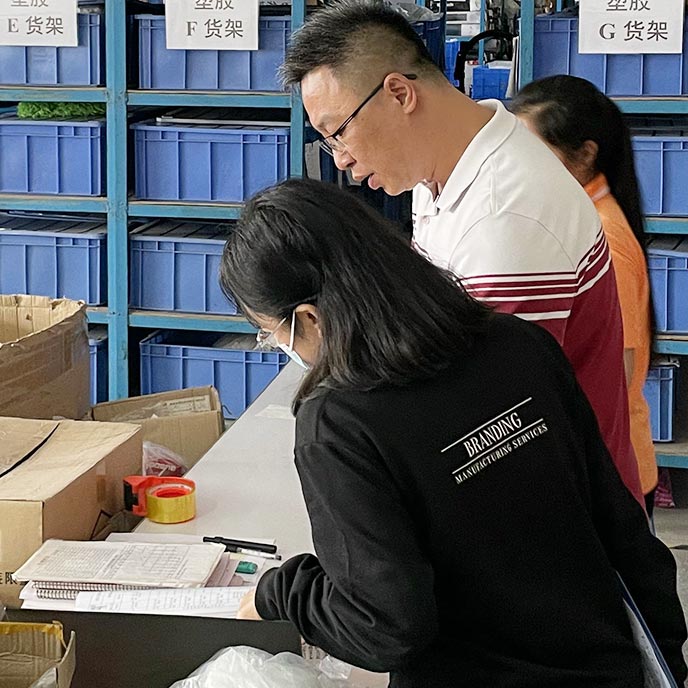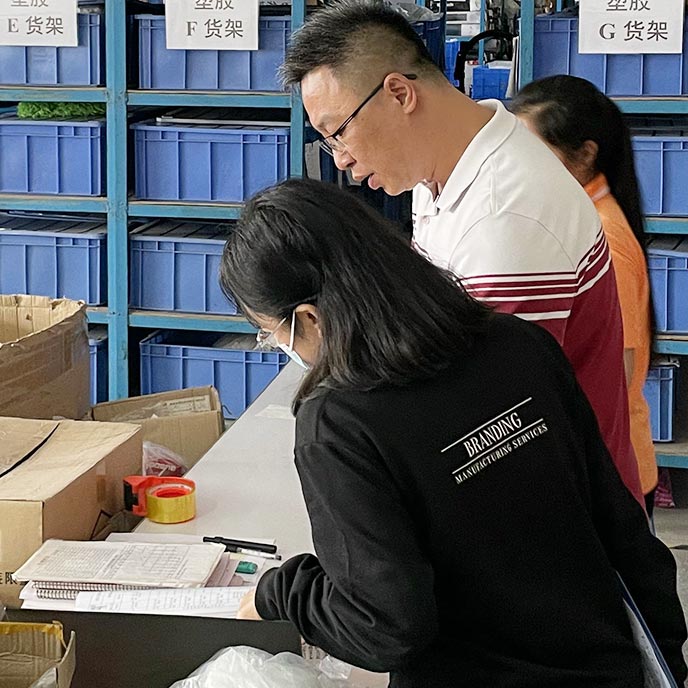 Navigating the Complexity of Seafood Compliance
For industry leaders, navigating the labyrinth of international regulations is a challenge that demands finesse and insight. The seafood industry is no exception, with ever-evolving compliance standards that necessitate meticulous attention. As seafood pioneers strive to balance tradition with modernity, ensuring compliance with regulations becomes a crucial aspect of sustained success.
At Branding Manufacturing Services, we recognize the significance of compliance in the seafood industry's evolution. Our seafood quality control experts possess an intimate understanding of the regulatory landscape, making us your trusted navigators through the complex sea of requirements. Our compliance assurance services encompass a spectrum of standards, ensuring your seafood products not only meet but exceed expectations.
Why Choose Us for Seafood Quality Control?
Our crew is not just skilled; they are pioneers in the art of quality control. With each team member possessing a cumulative expertise of over a decade, your seafood is meticulously handled by true artisans of the trade.
Imagine precision so sharp, it can scrutinize every scale. Our arsenal is armed with cutting-edge inspection techniques, ensuring that every seafood product undergoes a comprehensive evaluation that guarantees no compromise on quality.
One-size-fits-all solutions have no place here. We curate strategies as unique as your quality challenges. No two seafood businesses are alike, and our commitment to tailored brilliance is unwavering.
Our Symphony of Seafood Quality Control Services
Behind-the-Scenes Overture: Factory Audits
Behind every culinary masterpiece lies a tale of dedication and mastery. Our factory audits provide backstage passes, granting you access to the intricate workings of seafood production. Anticipate revelations that lead to optimizations, efficiency enhancements, and ultimately, a standing ovation for your improved processes.
Regulations Harmonized: Compliance Assurance 
The symphony of seafood production is harmonized when compliance becomes the melody. Navigating the complex world of regulations can be akin to a cacophony; we transform it into a harmonious tune. Our seafood quality control experts ensure your seafood operations are in sync with international standards, ensuring your products are not just exceptional, but also compliant.
With our seasoned team and precision techniques, your seafood quality is more than an assurance—it's a guarantee.
Who Benefits from Our Services?
Seafood Distributors: Reeling in Trust
Your clients deserve seafood they can trust. Through our rigorous seafood quality control, we ensure that your reputation sails in the right direction. With every delivery, you're casting a net of trust that encapsulates the essence of quality.
Restaurant Royalty: Dining Experiences Elevated
For culinary establishments, delivering impeccable dining experiences is paramount. Our inspections ensure that the seafood on your menu transcends the ordinary, captivating diners with each delectable bite.
Seafood Producers: Shaping Excellence
Streamline your operations and address potential pitfalls with insights gleaned from our factory audits.
Branding Manufacturing Services: Where Seafood Quality Control Meets Uncompromising Assurance!
Partnering for Perfection
Branding Manufacturing Services is not just a service provider; we're your co-captains on the voyage to seafood excellence. Our seafood quality control services empower businesses to navigate the unpredictable tides of seafood production, ensuring you ride the wave of success.
Join us in shaping a seafood narrative where quality reigns supreme. Cast your line and hook excellence today. Your journey to seafood excellence begins here.
Elevating the ocean's finest with precision and expertise in every catch, ensuring your seafood meets the highest standards!