Container Loading Supervision
Container Loading Supervision: Ensuring Safe & Quality Product Transportation
 Ensuring Safe and Secure Transport of Your Goods
At Branding Manufacturing Services, we understand the importance of ensuring the safe transportation and delivery of your finished goods to their final destination. That's why we offer comprehensive Container Loading Supervision and Container Loading Inspection services to provide you with the reassurance you need.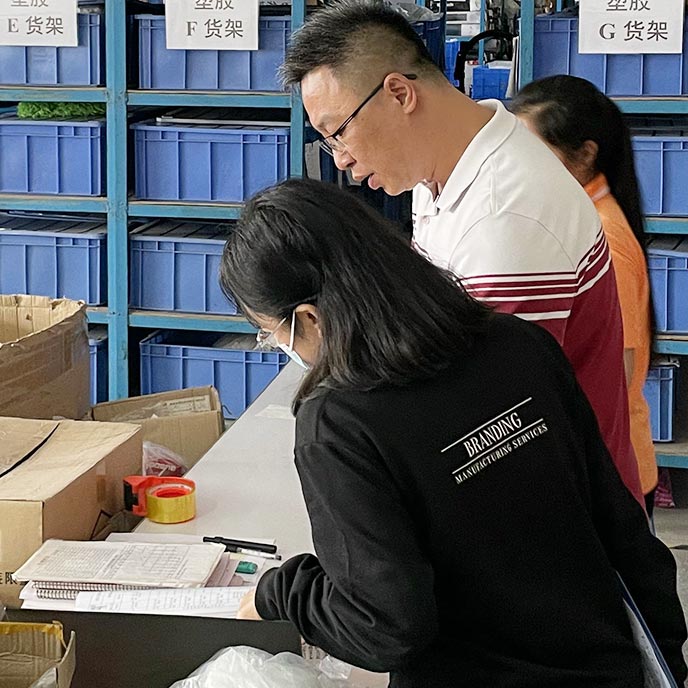 What is Container Loading Supervision?
It's a critical step in the logistics process, where our technical inspectors oversee and verify that your goods are handled correctly and loaded safely into shipping containers. This process guarantees that your products are well-prepared for their journey to the final destination, arriving in a satisfactory condition.
Why Container Loading Inspection Matters?
The inspection phase is carried out to make certain that your goods are not only handled correctly but also loaded into the containers with the utmost care. Our experienced inspectors carefully check every aspect of the loading process, from product quantity and specifications to barcodes, labeling, and packaging materials. Our goal is to reduce risks before shipping, providing you with peace of mind.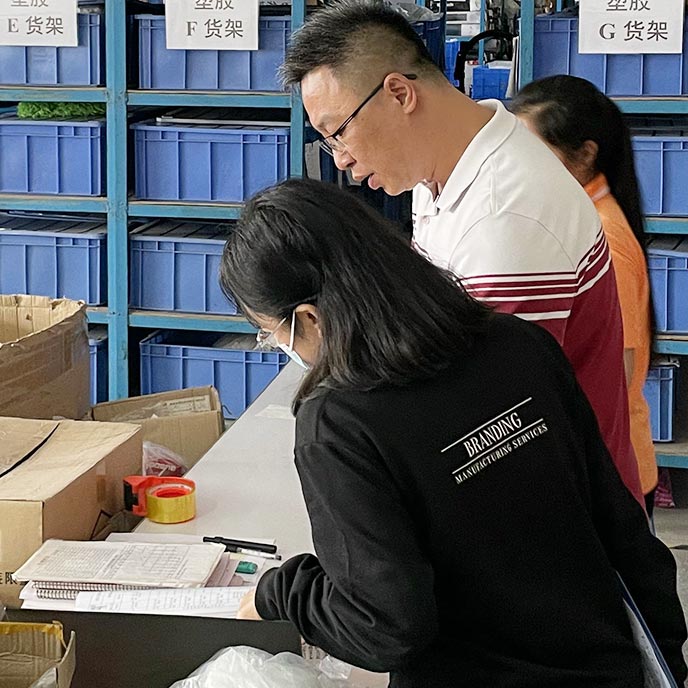 Our Container Loading Inspection Services
Our inspectors thoroughly examine the containers from both the inside and outside to ensure they meet your specific quality and safety standards. We leave no room for compromise when it comes to the safety of your products.
Verifying Loaded Quantity
We carefully count and verify the loading quantity of your order to make sure it aligns with your requirements. Our commitment to accuracy assures that you receive exactly what you expect.
To guarantee that your products meet desired weight standards, our inspectors take samples and perform weight checks. We leave nothing to chance when it comes to product quality.
Proper packaging is essential to protect your products during transit. Our inspectors assess the packaging against established standards and confirm the integrity of your goods.
Monitoring the Loading Process
Throughout the loading process, our inspectors maintain a keen watch. We provide you with detailed reports once the loading is complete and give you full transparency into the process.
Our inspectors verify that the containers are correctly sealed and verify that your products are ready for safe transportation between the factory and the port.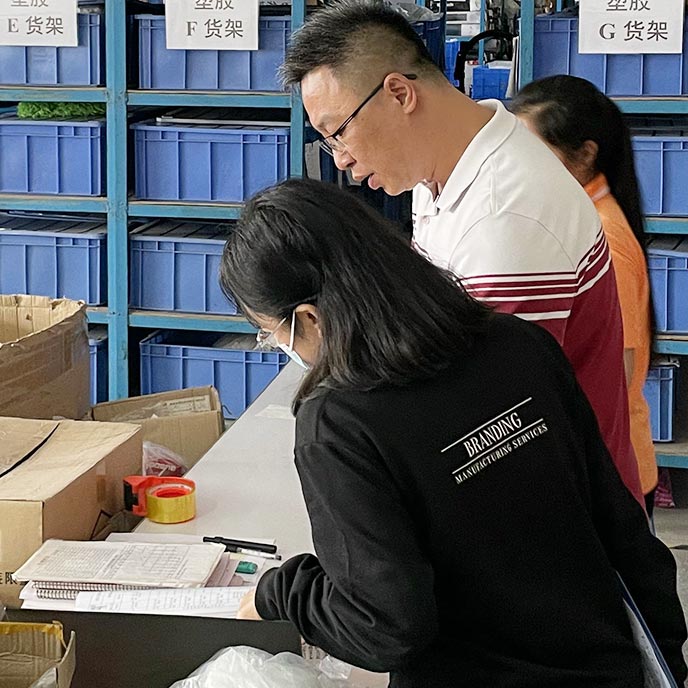 Why Do Factories Need Container Loading Inspection Services?
Factories often handle large product volumes for efficient shipping. To minimize the risk of product damage during transit, container loading inspections are crucial. Our services ensure that suppliers deliver the correct products, in the right quantities, according to loading plans. We meticulously verify packaging, materials, labels, and barcodes to uphold the quality of your products.
How Do We Conduct Container Loading Checks?
Our technical inspectors have extensive knowledge and employ the latest technology criteria to check your products are never compromised. We approach each inspection with a commitment to delivering the highest quality services to our clients.
Considering Conditions: During the loading process, our inspectors conduct relative checks to confirm that your order is prepared for safe shipping.
Container Loading Suitability: We check if the container can hold your stuff properly, and we make sure that the loading plan aligns with your project timeline and product specifications.
Cleanliness Inspections: Maintaining cleanliness during the loading process is crucial. We verify that anti-mold measures are followed to preserve the quality of your products.
Pre-Trip Inspections: Every seal number is rigorously inspected in pre-trip checks, guaranteeing the quality, condition, and relevant sealing of your products.
Benefits of Choosing Our Container Loading Inspection Services
Avoid Delivery of Broken/Damaged Products
Our inspections guarantee the delivery of quality products, free from damage. This enhances your brand's reputation and customer satisfaction.
Loading Process Product Management
Pre-loading inspections confirm that every product is handled properly, preventing damage during the loading process.
We make certain that every order adheres to standards, saving you time and money in the long run.
Our vision is to deliver 100% customer satisfaction, and we are committed to achieving that goal.
Why Choose Us for Container Loading Inspection Services?
Expertise and Quality Assurance
We have the expertise to conduct statistical sampling procedures, ensuring that your products meet internationally recognized standards. Our Technical Inspectors, with over 10 years of experience, guarantee safe and high-quality products.
Value-added Customer Relations
Our customers are our top priority. We strive for 100% customer satisfaction, building strong and enduring relationships.
Our experts ensure higher-quality shipments by thoroughly checking orders and removing defects.
Minimize Quality Control Budget
We understand the importance of budget control. By providing timely feedback, we save you time and money while delivering superior quality services within your budget.
After submitting our reports, our inspectors follow up to make sure that any necessary improvements are made by the seller. We are dedicated to continuously enhancing your product quality.
Choose Branding Manufacturing Services for Container Loading Inspection and Container Loading Supervision, and experience the confidence that comes with the safe and secure transportation of your goods. Contact us today to discuss your inspection needs and ensure the highest quality for your products. Your satisfaction is our priority, and we look forward to partnering with you on your next shipment.