From garments to gadgets, our retail quality assurance ensures excellence that's beyond comparison!
Retail Quality Assurance: Where Excellence Meets Retail
Welcome to Branding Manufacturing Services: Your Trusted Partner for Elevating Retail Quality Assurance. In today's dynamic and competitive retail landscape, where consumer expectations are at an all-time high, the reputation of your brand rests upon the quality of the products you offer. That's where we step in – a premier third-party inspection company dedicated to ensuring that your products not only meet but exceed the loftiest industry standards.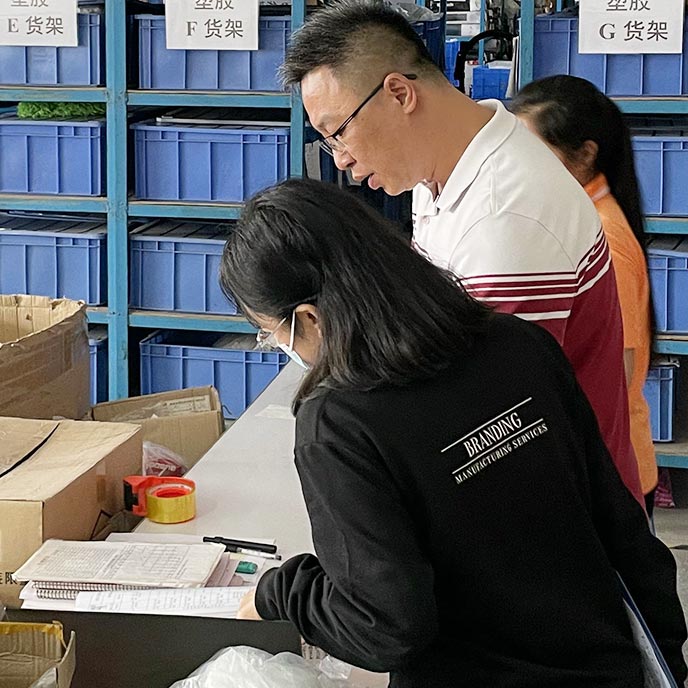 Understanding the Crucial Role of Retail Quality Assurance
In the intricate dance of the retail world, the significance of uncompromising retail quality assurance cannot be overstated. As the bridge between your brand and your customers, the quality of your products defines your reputation and customer trust. At Branding Manufacturing Services, we stand as sentinels of quality, meticulously safeguarding your brand's integrity with a commitment that leaves no room for subpar offerings.
Tailored Solutions for Diverse Industries
We recognize that each industry is a realm of its own, with distinct demands and expectations. Our expansive array of services is finely attuned to cater to an extensive spectrum of sectors, assuring that your brand's essence is not just preserved but amplified:
In the realm of fashion, where aesthetics and craftsmanship intertwine, we scrutinize textiles, stitching, and design minutiae, ensuring that your garments stand up to the highest sartorial benchmarks.
In the domain of electronics, where functionality, safety, and performance reign supreme, we delve into the intricate innards of devices, guaranteeing reliability and security for end-users.
The safety of children is a paramount concern. Our meticulous toy inspections delve into the nitty-gritty, assuring that your products adhere to stringent safety guidelines and offer unadulterated joy.
Our Approach to Retail Quality Assurance
At Branding Manufacturing Services, we understand the critical role that quality assurance plays in the retail landscape. We've crafted our approach to align with the diverse needs of various industries, ensuring that every product you offer reflects your commitment to excellence. Our experts meticulously examine each aspect of your products, from material quality to manufacturing processes, to ensure they meet the highest industry standards. With our rigorous retail quality assurance process, you can rest assured that your brand's integrity remains unblemished, fostering trust and loyalty among your valued customers.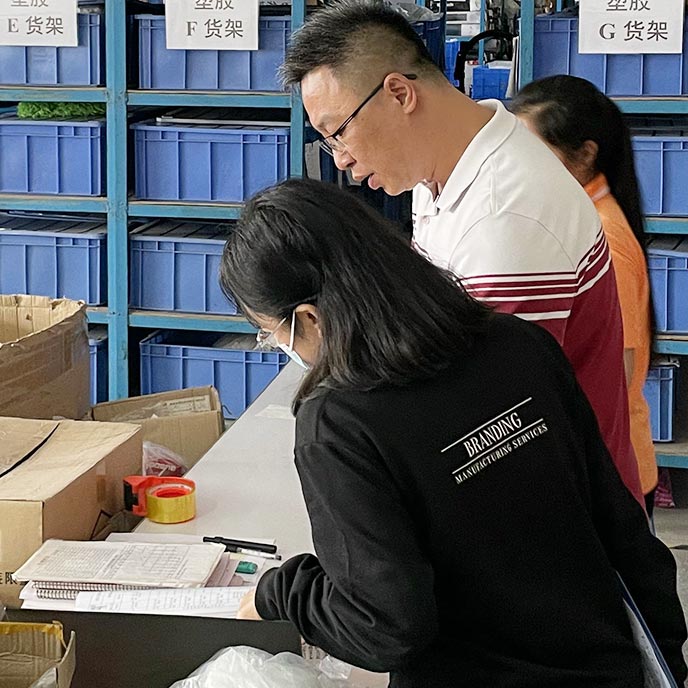 Why Partner with Branding Manufacturing Services?
Seasoned Expertise
Our team boasts an average of 10+ years in quality control, a repository of experience and insight that navigates the nuances of the industry landscape, ensuring your products are in the most capable hands.
Precision Audits
Our factory audits transcend the surface, delving into the core of your suppliers' processes. This guarantees ethical practices, regulatory compliance, and a level of transparency that's reflective of our own dedication.
Meticulous Inspections
Armed with cutting-edge technology and pioneering methodologies, we conduct inspections that leave no nook unexamined. This meticulous approach eliminates the possibility of substandard products ever entering your supply chain.
Catering to Your Unique Needs in Retail Quality Assurance
Our retail quality assurance caters comprehensively, bridging the gap between different stakeholders in the retail ecosystem:
Retailers:

Elevate your product offerings with unwavering confidence, assured that every item has passed through rigorous quality assessments, ultimately driving customer loyalty and repeat business.
Manufacturers:

Join hands with us to streamline your production processes, enhance your product quality, and set a new standard for excellence within your industry segment.
Distributors:

Minimize the ever-dreaded returns and boost your brand reputation by distributing products that have successfully passed our stringent quality checks, serving as a testament to your commitment to consumer satisfaction.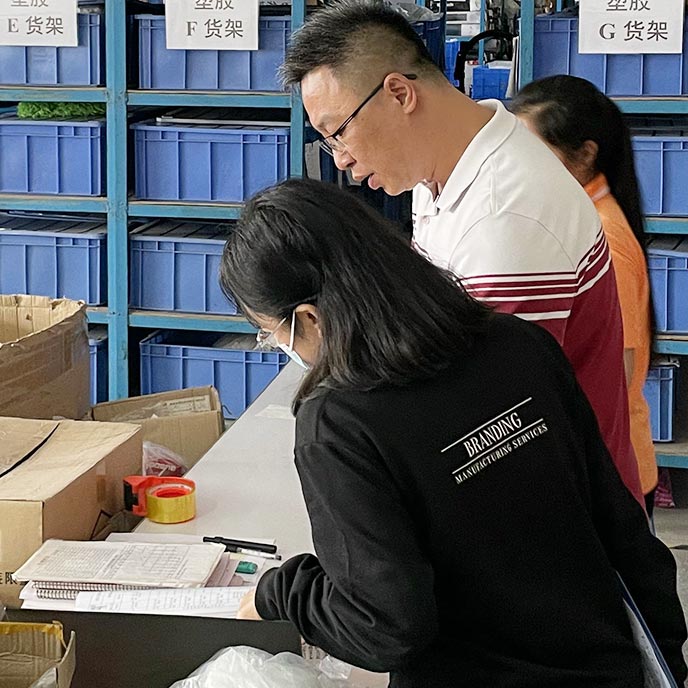 Our Unwavering Commitment to Excellence
At Branding Manufacturing Services, excellence is non-negotiable. We grasp that the trajectory of your brand's success is intrinsically intertwined with the quality you deliver. Our unwavering commitment extends to every facet of our service, encompassing personalized solutions, meticulous inspections, and a dedication that stems from a shared passion for excellence.
Empower Your Brand's Impact
Navigating the realm of retail quality assurance requires a partner who understands the nuances of the market and the intricacies of product excellence. At Branding Manufacturing Services, we're not just a service provider; we're your ally in elevating your brand through a commitment to unwavering quality assurance.
Precision That Speaks Quality
Discover how Branding Manufacturing Services Limited can reshape the very fabric of your brand's destiny through uncompromising retail quality assurance and unwavering assurance. Embark on a transformative journey towards excellence, one that resonates deeply with your audience and unequivocally underscores your brand's unyielding commitment to quality.
Elevate Retail Excellence: Where quality isn't just a promise, it's our passion for retail quality assurance that defines us!