First Article Inspection Service - Ensuring Quality for Branding Manufacturing Services
Branding Manufacturing Services is your trusted partner in quality assurance and brand protection. At BMS, we understand the importance of ensuring product quality and safeguarding your brand's reputation. Our comprehensive First Article Inspection (FAI) service is designed to meet industry standards and exceed your expectations. 
With our dedicated team of experts and a global network of quality assurance specialists, we ensure that every detail is meticulously verified and inspected before your products reach the market. Discover how our FAI service can minimize defective merchandise, reduce risks, and keep your brand image intact.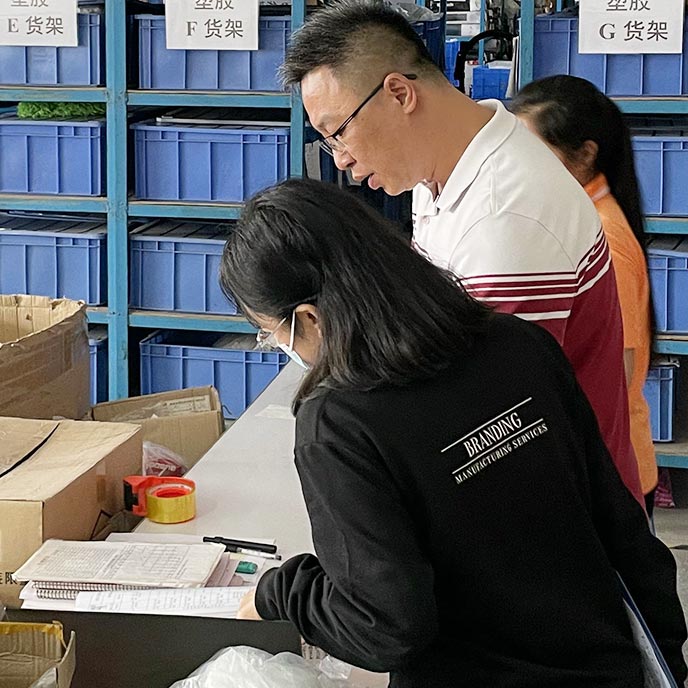 How Our First Article Inspection Service Can Benefit You?
At Branding Manufacturing Services, we recognize that manufacturing processes can sometimes result in defective products that pose a significant risk to your brand's reputation. Our FAI service is ready to help you address these challenges effectively. 
Here's how our service can benefit manufacturers like you
Ensure Product Safety:

Our FAI service minimizes the chances of substandard products reaching the market, thus ensuring the safety of consumers and upholding your brand's integrity.
Minimize Defective Merchandise:

By detecting and fixing critical defects early in the production process, we minimize the production of defective merchandise, reducing waste and associated costs.
Reduce Customer Complaints:

Fewer defects mean fewer customer complaints, leading to higher customer satisfaction and trust in your brand.
Detect Non-Standard Components:

We meticulously inspect products to identify non-standard components, so we can prevent potential quality issues and product recalls.
Eradicate Late Shipments:

Timely identification and resolution of quality issues help prevent delays in product shipments, therefore we ensure on-time deliveries to your customers.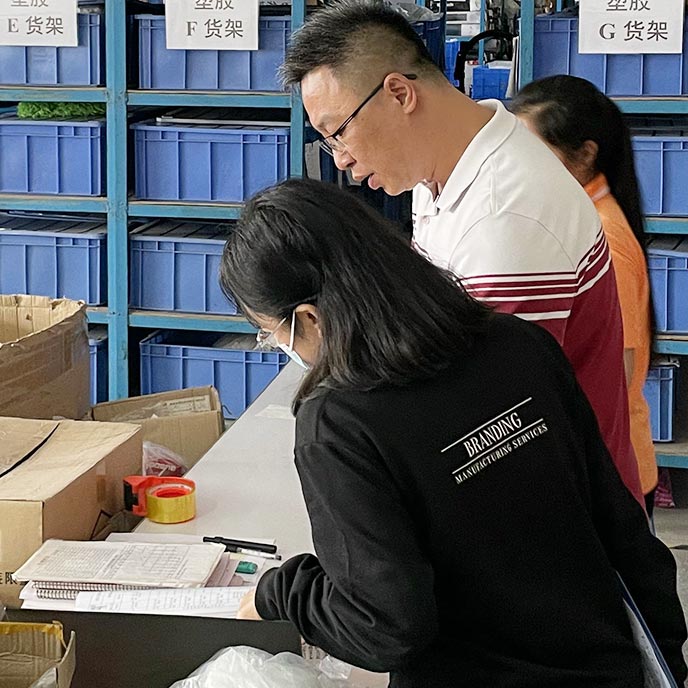 How We Conduct First Article Inspection?
Our FAI process consists of several key stages, each focused on maintaining the highest quality standards:
Pre-Production Inspections
Before the production process starts, our inspectors carefully inspect each part and material that will be used. They keep a close eye on the quality of the raw materials and provide expert advice to minimize the chances of defects or imperfections occurring as the production process continues.
During Production Inspections
During the production process, we carefully watch for any differences or deviations from the established quality standards. If we notice anything that doesn't meet these standards, we immediately report it. This allows us to take the necessary steps to fix the issues and ensure that your products meet the required quality levels.
Before products are shipped, we conduct final inspections, verifying compliance with client requirements. Product samples are thoroughly checked for quality, safety, and proper packaging.
We perform on-site tests specific to the product type, including bar code checks, power consumption tests, and function tests to ensure the highest product quality.
Loading Supervision Inspections
Our experts closely monitor the loading process to verify product quantity, packing, and sealing. This close monitoring helps minimize the chances of any problems or risks during transportation, ensuring your products reach their destination safely and in good condition.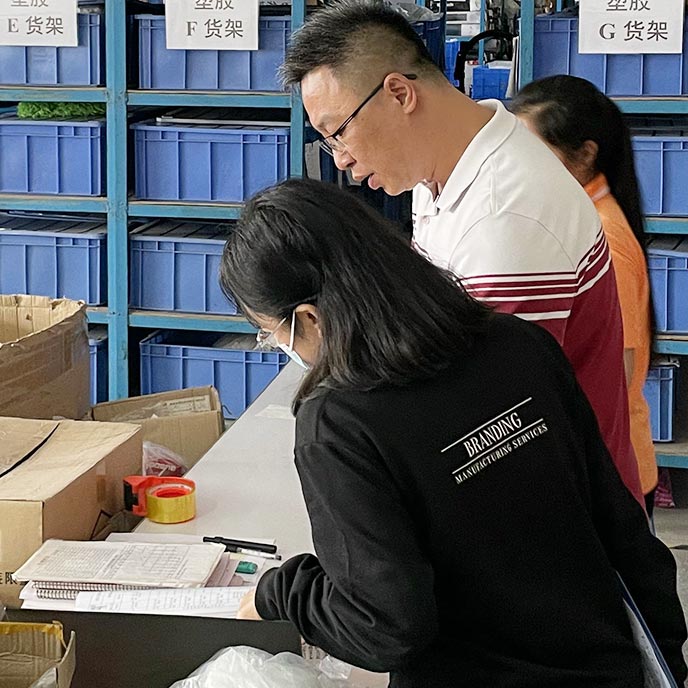 3 Easy Steps to Your Product Inspection Report
Random Samples According to AQL Level:

We select random samples from the manufacturing unit, checking them against importers' requirements and industry standards.

Verify the Inspection Checklist:

Our technical inspectors meticulously inspect samples, comparing them to the inspection checklist to ensure all criteria are met.

Product Inspection Report is Ready:

After completing the inspection, our inspectors prepare a detailed report indicating whether the product passes, fails, or requires immediate attention.
Why Choose Branding Manufacturing Services for FAI?
We aim to provide you with the best quality, transparency, and efficiency that sets us apart. Here are the reasons why you should choose us:
Experienced Technical Inspectors:

Our inspectors have over 10 years of experience, ensuring the highest level of expertise in quality assurance.

Budget-Friendly Solutions:

We understand the importance of budget control and offer timely feedback and reporting to optimize costs while delivering superior quality services.

Same-Day Inspection Reports:

We make sure to give you inspection reports on the same day, and customize them to match your products.
We don't promise overnight success, but we make sure that our First Article Inspection can improve product quality and efficiency, safeguarding your brand's reputation.
Your Path to Manufacturing Excellence Begins Here
At Branding Manufacturing Services, we're dedicated to ensuring that your products meet the highest quality standards and that your brand remains synonymous with excellence. Our First Article Inspection service is your key to minimizing risks, reducing defects, and safeguarding your brand image. Join hands with us to enhance product quality and customer satisfaction. Let us be your partner in achieving manufacturing excellence.
Ready to enhance your product quality and protect your brand reputation? Contact Branding Manufacturing Services today to inquire about our First Article Inspection service. Your brand deserves the best, and we're here to deliver it. Connect with our team now for comprehensive details and information!
   Trust Branding Manufacturing Services to protect your brand and deliver quality products.