Social Compliance Auditing: Ethical Audits That Transform
Welcome to Branding Manufacturing Services – Where Ethics and Quality Converge
Audits that transcend routine checklists and become agents of ethical revolution. Our social compliance auditors ignite change, crafting an ethical legacy within the manufacturing landscape.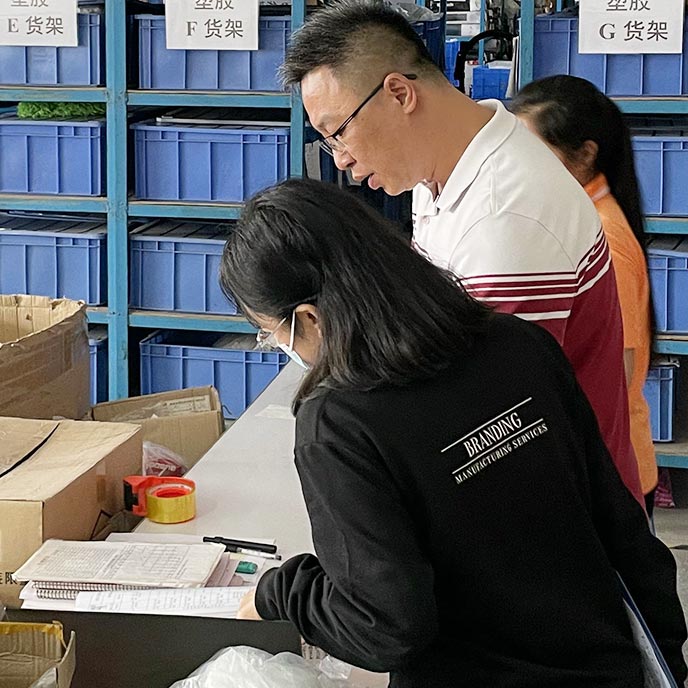 Guiding Ethical Transformation with Exceptional Social Compliance Auditors
At Branding Manufacturing Services, we don't just conduct social compliance audits; we craft ethical narratives within the manufacturing landscape. Our seasoned auditors aren't mere inspectors; they're architects of responsible production.
Empowering Ethical Manufacturing
Elevate your manufacturing practices to new heights with Branding Manufacturing Services. We stand as a beacon of ethical excellence, driven by our adept social compliance auditors. Step into a realm where audits are catalysts for positive change, not just checklists.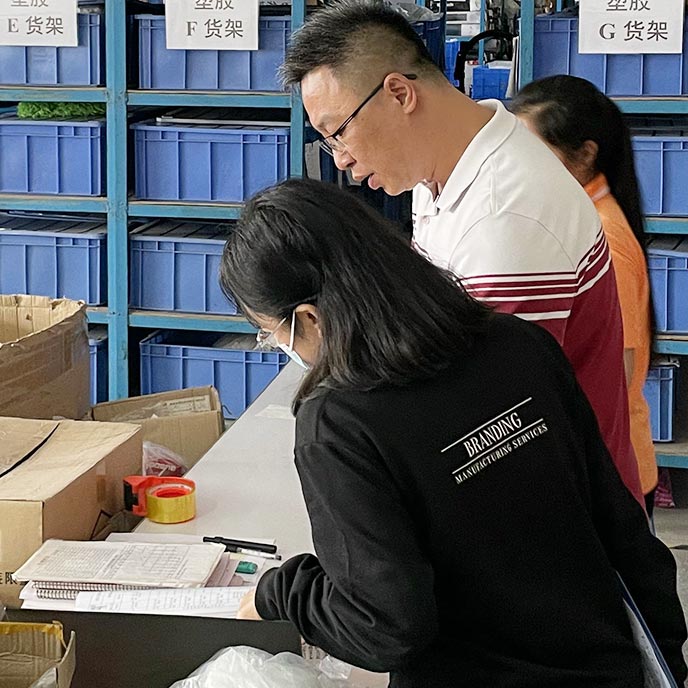 Redefining Social Compliance Auditing
Guiding with a Decade of Wisdom
Our social compliance auditors, each with over a decade of industry wisdom, stand as the guiding light in your journey towards ethical manufacturing. With a deep well of experience, they navigate the intricate pathways of your supply chain, illuminating opportunities for ethical transformation. They are not just auditors; they are partners in your pursuit of excellence.
Just as artisans craft each masterpiece with precision, our proficient auditors tailor their approach to suit your industry's unique nuances. This bespoke strategy ensures that our audits don't just identify shortcomings; they unravel solutions customized to your specific needs. Your brand's individuality is our guiding star.
Holistic Ethical Exploration
Beyond the surface, our audits delve into the very fabric of your manufacturing processes. From the conditions in which your workforce operates to the sustainability of your environmental practices, our social compliance auditors leave no stone unturned. It's not just about meeting regulatory requirements; it's about crafting an ethical legacy.
The Advantages You'll Experience
Embrace quality assurance consulting and unlock a treasure trove of benefits:
Fortifying Client Trust

: Your commitment to excellence becomes a beacon of trust, fostering lasting client relationships founded on a bedrock of exceptional quality.
Precision in Motion

: Fine-tune your consulting methodologies to perfection, transforming each interaction into a masterpiece of efficiency and impact.
Distinctive Brilliance:

Rise above the fray, standing tall as a paragon of quality amidst a sea of competitors. Your dedication becomes your differentiator.
Risk Aversion, Client Satisfaction:

Shield yourself against the pitfalls of subpar consulting outcomes, ensuring that every client departs with a symphony of satisfaction.
Join Us on the Path to Excellence!
In a world where excellence is the norm, Branding Manufacturing Services invites you to embark on a journey of manufacturing and consulting brilliance. Our Quality Control Consulting services are the keystones to your success – let us join you in reaching the pinnacle of quality and distinction.
Connect with us today and witness how our expertise transforms your brand's future in manufacturing and consulting.