Branding Manufacturing Services- Ensuring Machinery and Machinery Parts Meet the Highest Quality and Safety Standards
At Branding Manufacturing Services, we bring together a group of seasoned experts with over a decade of experience in industrial machinery inspection. Our journey began with the vision to establish a company that serves as a bridge between manufacturers and importers, ensuring that industrial machinery and parts meet the highest quality and safety standards. With a dynamic organizational structure and a commitment to treating clients like you as friends, we have partnered with customers from various countries, forming unique relationships that make every service experience feel personalized.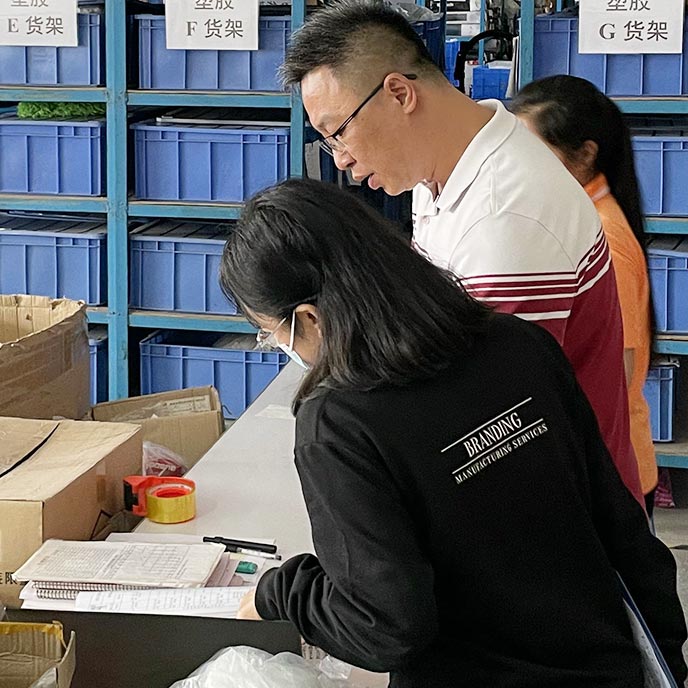 Our Comprehensive Machinery Inspection Solutions
Our commitment to excellence extends to a wide range of industrial machinery inspection services, including machinery parts inspection. We specialize in machinery inspection across various industries, including manufacturing, construction, agriculture, and more. Just like a well-oiled machine, our company is made up of various departments, from inspectors to accounting, all working closely to provide the best services and efficiency. Our comprehensive approach means that you can rely on us for all your machinery inspection needs, reducing complexity and streamlining your quality control processes.
However, we take a unique approach to communication, assigning dedicated brand managers to consolidate and facilitate efficient communication with our clients.
Our Machinery Inspection Process
Our industrial machinery inspection process is meticulous, ensuring that every aspect of your machinery and parts is thoroughly evaluated. Here's what you can expect when you choose us for your inspection needs:
We work closely with you to schedule inspections at a time that aligns with your production or procurement timeline.
Our team of highly trained and experienced inspectors conducts on-site inspections using industry-specific checklists and standards.
We leave no stone unturned, meticulously reviewing all relevant documentation to ensure compliance with regulations and standards.
We provide you with detailed inspection reports that include findings, recommendations, and areas of improvement, helping you make informed decisions.
In case of any issues or defects, we offer guidance and support for corrective actions, ensuring that potential risks are mitigated.
Why Choose Branding Manufacturing Services for Machinery Inspection?
Proven Expertise: Our team boasts extensive experience in quality control and machinery inspection, ensuring that your machinery and parts are in capable hands.
Effective Communication: Our dedicated brand managers serve as a single point of contact, facilitating clear and efficient communication, so you're always informed.
Global Reach: With inspectors strategically located worldwide, we provide on-the-ground support wherever you need it, regardless of your manufacturing location.
Personalized Service: We believe in building relationships and pride ourselves on offering a personalized service experience. You're not just a client; you're a valued partner.
Ethical Standards: Our inspections are conducted with the utmost integrity and ethics, ensuring transparency and fairness in all our interactions.
Unwavering Quality: Quality is our commitment. We leave no room for compromise when it comes to ensuring the reliability and safety of your machinery and parts.
Each of our inspectors is equipped with professional skills and industry-specific knowledge to ensure that every industrial machinery inspection we perform is nothing short of top-notch. Whether your manufacturing facility is in North America, Europe, Asia, or any other part of the world, we can provide timely and reliable inspection services.
When you choose Branding Manufacturing Services, you're choosing a partner dedicated to excellence, integrity, and the success of your machinery and parts. Our global reach, expertise, and personalized approach set us apart in the industry. We invite you to join our family of satisfied clients and experience the difference that our unwavering commitment to quality and safety can make for your industrial machinery inspection needs. 
With our team of professionals, you can trust that your machinery and parts are in the best hands, ensuring quality and reliability every step of the way.