Elevate your e-commerce game with meticulous quality control that leaves no room for compromise!
Crafting Quality, Ensuring Trust - Your Partner in E-Commerce Success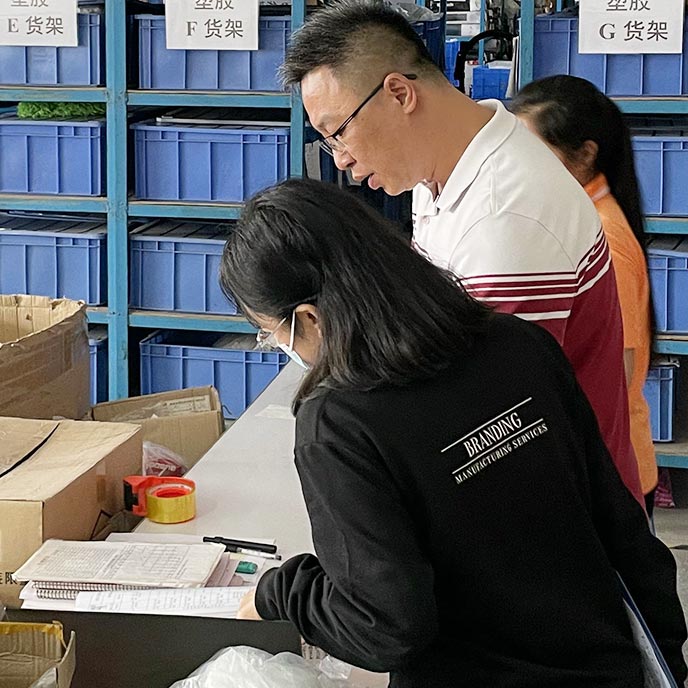 Our Pledge: Redefining Quality Control
At Branding Manufacturing Services, we recognize the pivotal role that quality control in e commerce plays in the competitive landscape of e-commerce. Our mission is straightforward yet impactful: to provide exceptional quality control and factory audit services that go above and beyond industry norms. With a team of seasoned professionals, each boasting over 10 years of experience in the quality control field, we bring a wealth of expertise and a keen understanding of the nuances that differentiate exceptional products from the rest.
Navigating the E-Commerce Landscape with Quality Control
E-commerce presents unique challenges that traditional retail doesn't encounter. The inability to physically interact with products before purchase can lead to uncertainties among customers. This is where our quality control in e commerce steps in:
First Impressions Count:

The visual presentation of your products is crucial. Our inspections ensure that what customers see online matches what they receive.
Functional Assurance:

For electronic and gadget-based products, ensuring proper functionality is essential to avoid customer dissatisfaction and returns.
Consumer Confidence:

Our meticulous quality checks bolster consumer trust, leading to positive reviews, repeat business, and brand advocacy.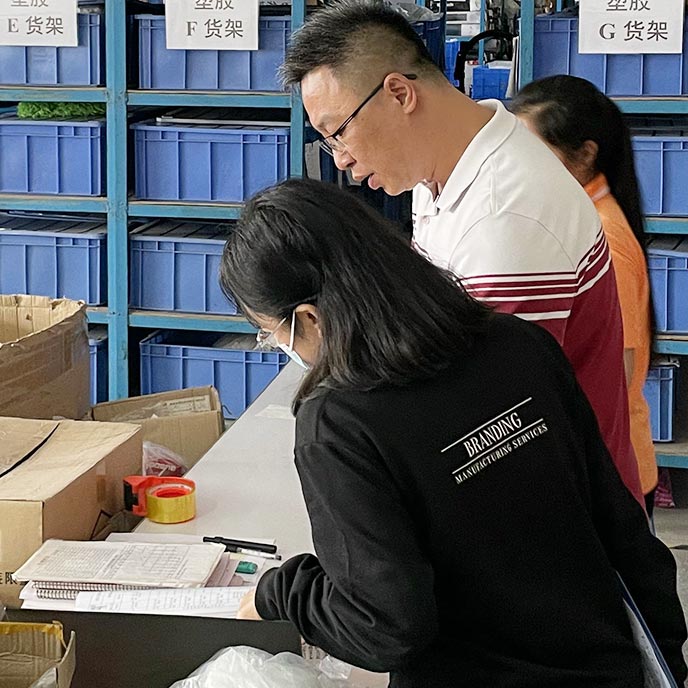 Why Us? Your Path to Progress
Our team's collective knowledge translates into a meticulous attention to detail, ensuring that every product adheres to your exact specifications and quality standards.
We leave no aspect unchecked in evaluating manufacturing processes, ensuring strict compliance with international quality benchmarks.
Recognizing that each brand is unique, we tailor our services to address your specific challenges and requirements, guaranteeing a seamless fit for your operations.
Industries We Serve: Navigating Diverse Landscapes
Our services for quality control in e commerce span across a diverse range of industries where quality control is paramount:
Fashion and Apparel:

From textiles to clothing, we meticulously assess your fashion products to ensure they meet the highest industry standards before reaching the online marketplace.
Electronics and Gadgets:

Trust us to validate the functionality and safety of your electronic products, fostering consumer trust and confidence.

Home and Lifestyle:

Your home and lifestyle products deserve to stand out; our inspections guarantee they are impeccable in both quality and presentation.

 

Beauty and Cosmetics:

With a sharp eye for detail, we verify the quality and integrity of your beauty offerings, reflecting positively on your brand and consumer loyalty.
Balancing Quality and Quantity
In the fast-paced world of e-commerce, speed is of the essence. However, compromising quality for quick turnover can have dire consequences. Our services strike the delicate balance between efficient production and maintaining impeccable quality:
Efficiency without Sacrifice

: We help you identify bottlenecks in your manufacturing process, allowing for streamlined production without compromising on quality.
Cost-Effective Solutions: Quality control in e commerce

need not be cost-prohibitive. We work with you to optimize your processes, reducing defects and minimizing expenses.
Catering to Your Needs: How We Make a Difference
Comprehensive Inspection Protocols
Our meticulous inspection protocols are designed to identify even the slightest imperfections, ensuring that your products reach your customers in impeccable condition.
Customized Factory Audits
We delve deep into your manufacturing processes, providing insights that empower you to make informed decisions and optimize production.
Transparent Communication
We prioritize clear and timely communication, keeping you informed throughout every stage of the inspection process, fostering a sense of partnership and trust.
Global Reach, Local Approach
Our services transcend geographical boundaries, catering to international e-commerce brands seeking consistency in quality across the global market.
Collaborating for Success
As you navigate the dynamic realm of e-commerce, rely on Branding Manufacturing Services as your unwavering partner. Our resolute dedication to quality control in e commerce, combined with our commitment to enhancing your brand's success, sets us apart. Allow us to be your anchor, guaranteeing that your products shine with unmatched quality and reliability in the competitive e-commerce arena.
Elevate Your E-Commerce Endeavors with Us
In the world of e-commerce, compromise is not an option when it comes to quality control. Select Branding Manufacturing Services for a harmonious partnership that guarantees excellence – from the factory floor to the customer's doorstep.
Remember, your triumph is our triumph, and we are here to elevate your journey in the realm of quality control in e commerce, ensuring it is not only prosperous but genuinely extraordinary.
Thank you for considering Branding Manufacturing Services, where quality control is not just a service, but a testament to our dedication to excellence in every facet of your e-commerce journey.