Exploring Industrial Solution Services: Your Path to Quality Assurance
In today's fast-paced global market, the need for industrial solution services has never been more critical. Businesses around the world rely on these services to ensure the quality and reliability of their products. Join us on a journey as we delve into the world of industrial services, why they matter, and how "Branding Manufacturing Services" is your trusted partner in this endeavor.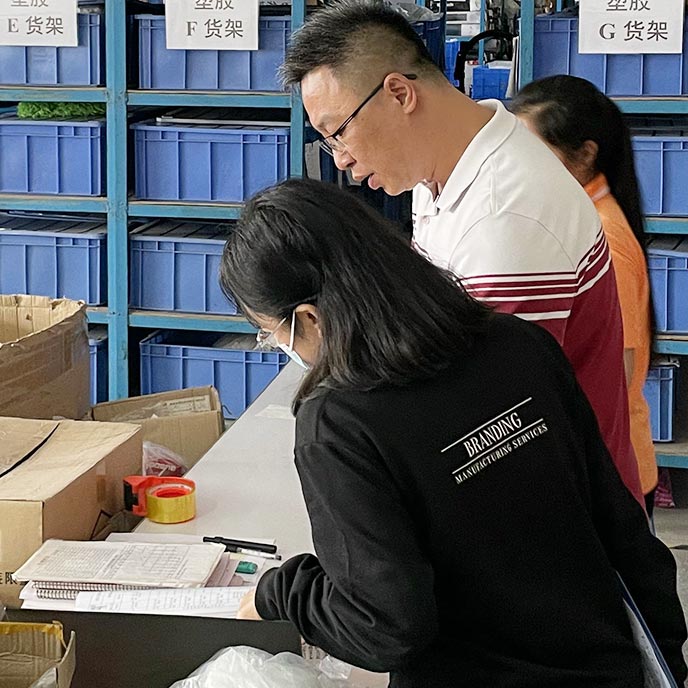 What are Industrial Solution Services?
These services encompass a broad spectrum of quality control and factory audit-related activities. These services are designed to help businesses maintain the highest standards in their manufacturing processes. We specialize in providing comprehensive solutions that cover every aspect of quality control.
Our team comprises professionals with an average of 10+ years of experience in the quality control field. We act as your third-party inspectors, ensuring that your products meet the desired quality standards. Our services include product inspections, factory audits, and much more.
Why Do These Services Matter?
The importance of industrial solutions cannot be overstated. In today's global marketplace, businesses often source their products from various countries and manufacturers. Ensuring the quality and consistency of these products is a complex challenge. This is where industrial services come into play.
By availing of our services, you gain a reliable partner who acts as your eyes and ears in the quality control process. You no longer have to feel alone when dealing with quality issues outside your country. We bridge the gap between importers and manufacturers, ensuring seamless communication and efficient resolution of any concerns.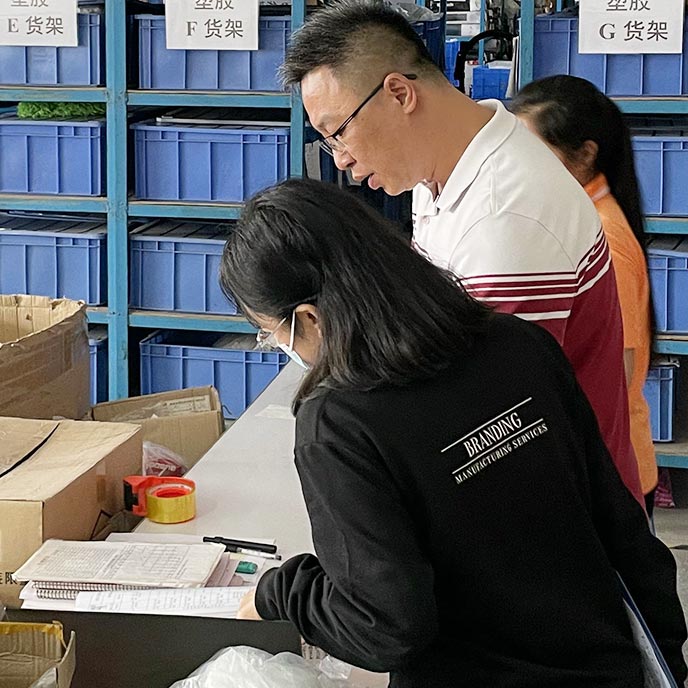 How Our Services Can Benefit You?
Our commitment to excellence extends to every aspect of our services. We understand that communication and efficiency are paramount in the import-export industry. That's why we have dedicated Brand Managers who serve as the primary point of contact between you and our organization. This personalized approach ensures that your needs are met promptly and effectively.
At 'Branding Manufacturing Services,' we view our clients as more than just customers; they are our friends. We cultivate robust partnerships with companies spanning across America, Canada, Europe, Australia, and Asia. Our distinctive approach centers on trust and personalized service, ensuring that your engagement with us is genuinely extraordinary.
Our team of inspectors is strategically positioned worldwide, enabling us to thoroughly oversee diverse manufacturing sectors. Each inspector boasts the professional competence and expertise essential for delivering excellence. When you opt for our services, you're selecting a dedicated partner committed to maintaining the utmost standards of product quality
Selecting the right partner for your industrial solutions is crucial. Branding Manufacturing Services stands out for several reasons:
We have a group of people who have been working in this particular field for more than 10 years. They are highly experienced individuals who have spent a significant amount of time honing their skills and gaining insights into the industry. We bring unparalleled knowledge and proficiency to every project.
We have a dynamic culture, which means our way of doing things is lively and always adapting to what's important. One of the most important things for us is ethics. Ensuring that every interaction and service aligns with the highest moral standards.
We excel in bridging the communication gap between importers and manufacturers, resolving issues efficiently and effectively. This means you can trust us to keep things running smoothly, prevent delays, and keep your projects on track. We're all about making sure that everyone involved in your business is on the same page and things run without a hitch.
We treat our clients like friends, providing a personalized experience that goes beyond typical business relationships. We mean that we provide a level of care, attention, and understanding that goes beyond the ordinary. Your satisfaction and success matter to us, just as they would to a close friend.
Our partnership extends all over the world, which means we are a reliable and respected option for businesses no matter where they are located. This global presence ensures that companies from various countries can confidently choose us as their preferred partner. It signifies that our services are not limited by geographical boundaries, and we have the capability to assist and support businesses on a global scale. So, whether a business is based in any other part of the world, they can count on us to provide them with top-notch services and solutions.
Your Trusted Partner for Quality Control
In the world of industrial solution services, Branding Manufacturing Services is your dedicated partner for quality control and factory audit-related needs. With a team of experienced professionals, a commitment to ethical practices, and a global presence, we ensure that your products meet the highest standards.
Don't compromise on quality; choose us as your trusted partner. Together, we'll make your manufacturing process smoother, more efficient, and ultimately more successful.