Who We Are
Coming together with a group of experienced and deep understanding people with an average 10+ years in the quality control field to form this company "Branding Manufacturing Services" – a third party inspection company, focusing on providing product quality control, factory audit related services. The word "Branding" in our company name refers to our desire to strive in working with you to establish your marketing brand to another level.
Shenzhen City, Guangdong Province, China is where our head office is located, with only an hour car ride distance from Hongkong, which is one of the many cities that is well-known for its manufacturing and renovation potentials. Shenzhen, as a young and fast-growing high technological city, which paves the way for different opportunities and success – opening its door to "Branding Manufacturing Services" as we see many things that we are in common – young, fast growing, being creative.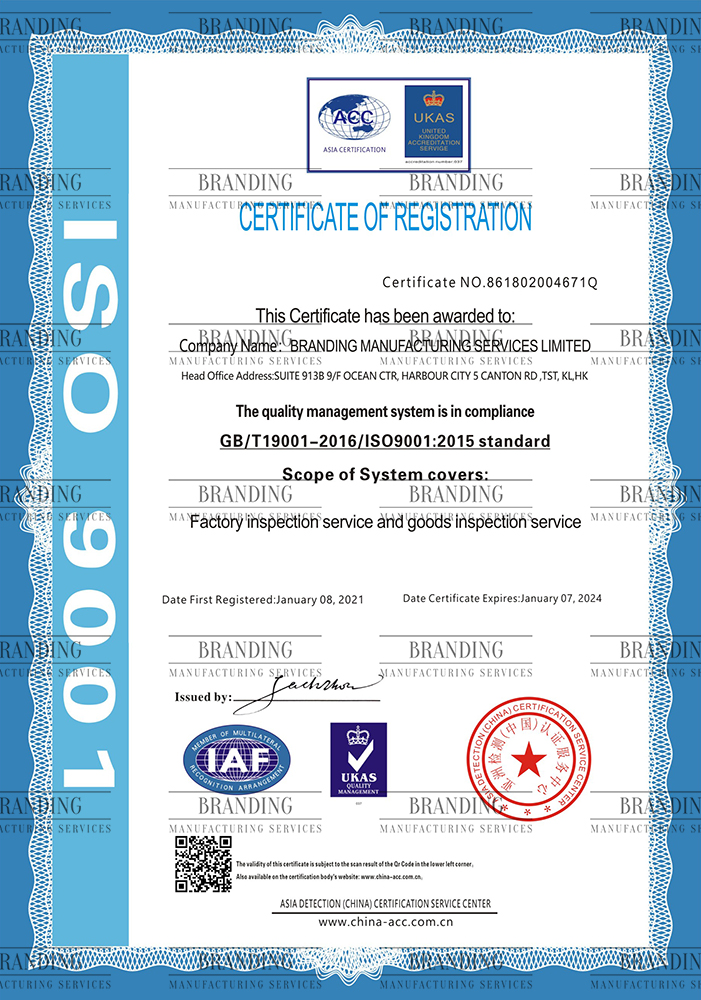 Having a dynamics culture, we understand the expectation of each clients in terms of ethics, communication, product quality standard/requirement, etc. in the manufacturing industry. We deeply understand how important "communication", "efficiency" is the role between importers and manufactures, especially when it comes with issues, daily works as we have worked with customers from different countries (America, Canada, Europe, Australia).
Inspectors, Account development, Business development, Marketing, Operations, HR and Accounting from various cultures (Asian/Western) working together closely as a family-friend oriented team to bring a whole new level of professional. With having our team member working under a family and friends-oriented environment, this equipped our team better experiences with working together as a team to provide better professional level of service to our clients.
Our inspectors are spread all over in other manufacturing areas, with inspectors based at a wider range of the area which also enable us as a team to provide product inspection services at a wider coverage area and product category from cosmetics, consumer goods, furniture, textile, garments, cookware to building materials, etc.
Our goal is to work as eyes and ears for client here in China and helping the importers remotely, but you would feel that you are present together with our team in China.
Why Choose Us
Reasonable Price
Same Day Report
Fast Response (within 24 hours)
Western Managed
Experienced Team
Ethical
Clear Communication
One Point of Contact (bilingual speaker – English/Chinese)
Efficiency Workflow
Customized Solution
Report Easy to be Reviewed
How We Work
Brief introduction of your product

We response within 24 hours

We provide you quote and inspection scope

Introduce us to your suppliers

We assign you a main point of contact

You arrange payment for the service

We arrange the service with your supplier

We conduct the service

We review and issue the finalized report

You provide feedback to us and supplier